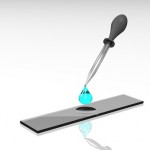 Peels have gained international appeal as highly beneficial skin treatments. The build up of dead cells causes the skin to appear rough, dull and aged. Peels works by helping skin loosen the access accumulation of dead skin cells to a natural rate of exfoliation, to refine the surface of skin and to reduce the appearance of fine lines and wrinkles. Peels tighten skin and minimize pores, re-balance and encourage growth of new skin cells. Series of sessions recommended for best results.
PUMPKIN ENZYME PEEL  $55
LACTIC PEEL  $55
GLYCOLIC SKIN WHITENING  $55
GLYCOLIC PEEL  $55
$10 less, when added to any Facial Treatment.