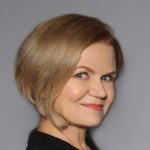 Asta Skin and Body Care is located in Beverly Hills, California. We offer a huge variety of facials, body treatments and waxing. Facials are custom designed and range from problem correction to skin rejuvenating using the latest technology such as Diamond Microdermabrasion, LED, Micro Current, Ultrasonic, RF.
Inspired by holistic healing Asta introduces to her clients natural restorative face and body treatment, namely :-
Acupressure Five Element Rejuvenation Facial to effectively transform the face and body to its structural balance
Unique Amber Face and Body Treatments that bolster the immune system helping to compensate for energy drain in the body and brain.
Asta is focused on providing skin care services with the highest levels of customer satisfaction to meet her clients expectations. The treatments are result oriented and optimized and further supported by professional skin care products that are created for Asta Skin and Body Care using traditional natural as well as the highest quality newly discovered ingredients.
Experience Asta's Unique Quality at Excellent Prices!
GIFT CERTIFICATES AVAILABLE
HOURS AND SCHEDULING by appointment ONLY:
Mon   Closed
Tue    10:00 am-8:00 pm
Wed   10:00 am-8:00 pm
Thu    10:00 am-8:00 pm
Fri      10:00 am-8:00 pm
Sat      10:00 am-6:00 pm
Sun     Closed
METERED PARKING is available in front of the building on Beverly Drive.
CANCELLATION POLICY
We understand that unanticipated events happens occasionally in everyone's life. In our desire to be effective and fair to all clients, the following policies are asked to be  honored :-
24 hour advance notice is required when cancelling an appointment. All first time clients have to be secured by credit card. If you need to cancel your appointment in less than 4 hours prior the appointment time you will be charged 50% price of cancelled or "no show" appointment by secured credit card.
ABOUT ASTA
Dynamic, compassionate, licensed esthetician , member of Associated Skin Care Professionals , in beauty and wellness field since early 1990's, Asta believes in natural healing and harmony with oneself. By combining years of practice and research with groundbreaking science she has developed exclusive, effective  and efficient skin care solutions for her clients. Her goal is to help re-balance and restore the skin to a normal condition and ensure that it is looking healthy, beautiful and vibrant.
After years of working in beauty industry Asta continues to invest in her knowledge and education.
Love the skin you're in. Take charge of your health and beauty today with professional skin care.